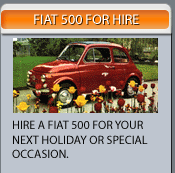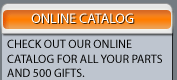 Thank you for sending in your comments. As a family run company, it's good to hear that the customers we help are satisfied. Read some of the comments our satisfied customers have sent in.
From James,
 Fiat Abarth style LHD  Restored  Showroom condition Yellow exterior >Black leather interior  Soft top  650 engine  New brakes  Abarth suspensions  12 months mot  Tax Exempt  UK registered  36596 km  Low insurance  £5000  [email protected] EMAIL US FOR MOVIE CLIP
Wow what a car I spent months finding the right 500, but could not pin point what I was looking for. Not until I saw a documentary about these lovely cars. I love them. They are just great for London where I am based. James
PS: Anthony keep up the good work, like the new look…
From Bel,
  Fiat 500L 1972  LHD  Restored  Good condition  Pink exterior  Red leather interior  Soft top  Stereo  7 months mot  UK registered  89756 KM  Low insurance  £3000  CONTACT JANE AT  [email protected] 
 This car was imported for me five years ago. Pink was my favorite and still  is but sadly the car is no longer with me. I miss it very much but hey, does  not life go on…. I will one day buy another, and yes a pink one.  They are a cheap car to run I paid £125 per year on insurance, with no road  tax, low on fuel it was the perfect car to have as a commuting student.  Love & Kisses  Bel.
If you would like to send your comments, email them to Anthony at Fiat 500 Classics. Click on the contact button on the left, or call.

call for more info:
T/F +44 0845 300 5 800
UK Mobile:+44 (0) 7969 825 994 ITA: +39 339 8222 965